WHO?
I have stepped in and run major pieces business with little or no supervision – from Guinness and Johnnie Walker to Kimberly-Clark. I have consistently pushed the boundaries of marketing – proposing facebook concepts to clients in 2007; podcasts in 2008; twitter in 2009; A/R in 2011 – and more. Through The-Agency-Review.com, I have kept my finger on the pulse of how advertising and culture are changing, with book reviews, marketer content and interviews with movers and shakers from Kevin Roberts to George Lois to Sir John Hegarty.
I am a proven conceptual leader who is at home in any media and who is recognized for bringing innovations, ideas and insights to agencies and clients; a trusted guide by clients through the rapidly-changing, incredibly interconnected marketing landscape; a businessman who grows his own business by growing his client's; and a well-respected writer in agencies and publications around the world.
WHERE?
2018-present
Oversees creative strategy and execution across all of LevLane's clients, including: Capital Health, Rothman Orthopaedics, Berkadia, Newcleus, US Digestive, BRLI, Vital USA, Enso, SearStone, Fairfax, LAJH, Ventana, Viamonte, and Roland Park Place. Manages creative department of 10 and freelance network. Develops cross-department projects and processes for more innovative, effective, seamless and efficient campaigns. Directs video, OOH, print ads, digital media, websites, and other materials. Interacts directly with clients. Centrally involved in pitch process for new business. Interviews prospective employees. Writes copy, concepts, strategies, wireframes, I/As, as needed.
2017-2018
Doubled the billings and tripled the output of this small start-up digital advertising agency that produced websites, managed SEO, SEM, A/R, media, social, and provided a wide variety of other offerings to Fortune 500 companies, startups and mom-and-pops alike. Managed and directed all the creative, found and mentored internal and external creative resources, built processes to more efficiently run the department and the entire company, adapting the staff, materials and processes to the changing offerings and complexity of the products. Prospected, pitched and won new business to help grow the company while still writing copy, concepting, strategizing, doing discovery and research, and occasionally washing bottles.
Clients: Pitney Bowes, Yum Earth, Office Evolution, SDS Rx, Sparks, among others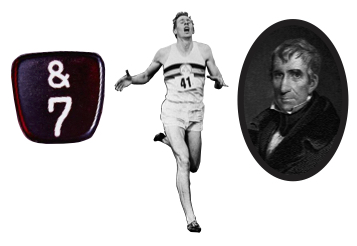 2004-present
I work from the 40,000 foot level all the way down to the grass-roots, creating strategies, generating concepts, directing creative, and writing copy for agencies and clients across all kinds of disciplines and all kinds of industries all over the world.
What kinds of disciplines? Experiential, Shopper, Digital, Social Media, Print, Viral, TV, Event, Radio, Sales Promotions, Guerilla, Direct Mail, and stuff that was invented after I finished writing this sentence.
What kinds of industries? Appliances, Automotive, Baking, Beer, Beverages, Cable, Candy, Charity, Clothing, Collectibles, Corporate, Detergent, Electronics, Financial, Government, Health & Beauty, Home, Insurance, Kids, Magazines, Military, Online, Packaged Foods, Paper Goods, Pet Food, Pharmaceutical, Real Estate, Retail, Retail Food, Service, Snack Foods, Soda, Software, Spirits, Sports, Travel, TV, Water, Wines and others
2002–2004
Helped grow an agency in the nascent and volatile "Guerilla Marketing" space with strategically insightful and creatively innovative concepts and executions that won the support of companies from startups to Fortune 500 stalwarts, from foreign banks to domestic apparel powerhouses.
Clients: HSBC, Panasonic, Nike, Bluefly.com, ICICI Bank, IBM, among others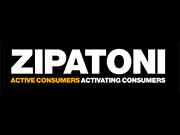 1997-2001
Brought strategy and creativity to the retailer-level in the extremely competitive beer and spirits category. Traveled the country to meet with distributor partners to earn their trust while developing cutting edge creative work that resulted in agency being named industry's Agency of the Year. Did all this while agency grew from 75 people in two offices to 200 people across the continent.
Clients: Molson, Icehouse, Mickey's, Dewar's, Bacardi, Kinko's, Nextel and others
2013 – 2016
Adjunct Professor in the MBA Program
Classes:
Getting Products to Market
Increasing Advertising ROI
2011 – 2014
Adjunct Professor
in the International Marketing MBA Program
Classes:
International Product Development & Brand Management
2007 – 2017
Senior Lecturer
in the Music Business Entrepreneurship and Technology Undergraduate Major
Classes:
Introduction to Advertising
Creative Concepts 2
Social Media Workshop

2015 – present
Contributor/Columnist